The trend of construction materials in Vietnam is currently towards green and environmentally friendly production technology. Vietbuild HCM, Vietbuild Da Nang, Vietbuild Hanoi exhibition is an important bridge for introducing these modern products to buyers and partners in the construction field. The development of Vietbuild exhibition proves the importance of the Vietnamese market to countries around the world.
Future trends in construction materials
In recent years, climate change has caused global warming. The human living environment is increasingly threatened. The number of extinct animals and plants is increasing day by day. Therefore, countries around the world are forced to focus on economic development and production towards green growth. The trend of construction materials with green, energy-saving and environmentally friendly is considered a solution for the building materials industry.
To achieve this goal, the trend of construction materials must meet the requirement of consuming less energy for its creation and helping to save energy consumption for the building when put into use. In addition, the trend of construction materials in Vietnam in the period of 2022-2030 and orientation to 2050 is the target of the building material manufacturing industry with the following criteria:
– Develop an efficient and sustainable building materials industry, basically meeting domestic demand, gradually increasing exports, and contributing to socio-economic growth and development.
– The fastest access and application of scientific, technological and managerial achievements, especially the fourth industrial revolution
– Efficiently use resources, thoroughly save energy, raw materials and fuel
– Minimizing the impact on the environment in the process of mining and processing minerals for construction materials and production of building materials…
Concrete 3D printed recycled materials – Sustainable solutions for the construction industry
3D printing is a technology technique that is no longer strange to modern manufacturing enterprises. In recent years, concrete 3D printing (3DCP) has emerged as a technological trend in construction materials that has the potential to change the game in this field. This technology allows the creation of concrete structures through the process of extruding concrete layers, instead of the conventional molding method. Previous studies have shown that 3D-printed in the trend of construction materials have a number of advantages over die-casting methods, such as the ability to print complex geometric structures and reduced dependence on workers and improved manufacturing productivity. However, both traditional 3D printing and molding methods still require drainable raw materials such as natural river sand.
A study from RMIT University has developed a sustainable 3D concrete printing process in which 50% of natural river sand is replaced by a material with similar physical and chemical properties, recycled glass. regime. The study, published in the journal Construction and Building Materials, investigated the impact of different types of recycled glass (coarse or fine grain) on the flexibility of 3D-printed concrete structures. Research shows that 3D printing in cross-loaded structures and using raw glass beads with optimal concentration is a suitable and sustainable solution to replace natural river sand.
Although the trend of construction materials in concrete 3D printing is still a fairly new concept in Vietnam, it is never too early for scientists and civil engineers began to learn how to use this technology to support sustainable development. According to the World Economic Forum 2020, Vietnam generates about 3.7 million tons of plastic waste each year, of which only 10-15% is collected for recycling. On the other hand, the shortage of sand in concrete production is a common problem across the country. "Vietnam has a lot of plastic and glass waste. If it is possible to turn these wastes into useful building materials in a creative way through the trend of construction materials in concrete 3D printing, this will open many new doors of opportunity."
The trend of construction materials is clearly shown through Vietbuild exhibition
In recent years, Vietbuild exhibition is like a new breeze for the construction industry in Vietnam. New products displayed and introduced at Vietbuild always bring high efficiency to participating businesses. The strong development of Vietbuild exhibition has renewed and developed the Vietnamese construction industry market. The trend of construction materials with green, environmentally safe, and resource-limited construction materials has been widely applied at Vietbuild Exhibition.
Businesses now also understand the development of science and technology and innovation in construction technology through the trend of green construction materials. Therefore, businesses always focus on participating in Vietbuild exhibitions to learn more about environmentally safe and sustainable construction material trends. At the exhibition, visitors will admire new products for smart homes, smart cities, green, clean, beautiful and safe, ensuring green solutions and a good environment for the social community.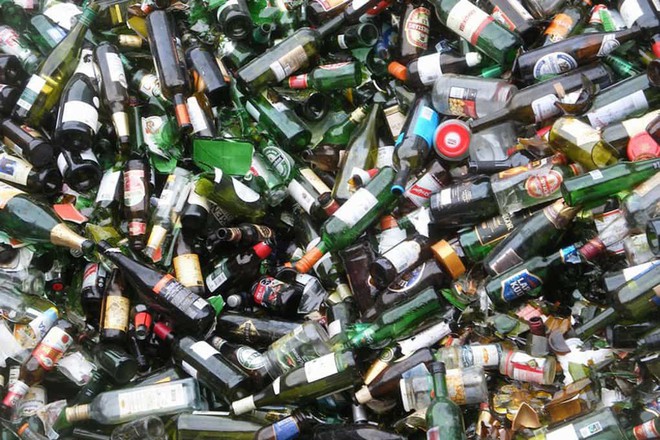 Vietbuild International Exhibition is a regular and specific activity to support the implementation of government guidelines and policies on construction and real estate, trade promotion, technology transfer, investment cooperation, build and developing a brand image. Including the policy on the trend of green construction materials. It is because of the need to connect technology on digital platforms, digital economy and e-commerce floors and the spirit of continuous integration. Businesses participate in Vietbuild exhibitions with the purpose of understanding the essential needs of the market and the architectural features, and modern design, in harmony with tradition for construction works.
To participate in Vietbuild exhibition with businesses in the same field. In addition to preparing new products and new technologies, businesses need to pay attention to designing beautiful booths to attract the attention of many visitors. The exhibition booth constructors process requires a lot of professional and aesthetic experience. Gia Long Construction & Exhibition Company Limited with more than 20 years of experience in the field of Booth design company guarantees to give you a completely satisfactory service experience.
>> See more: The green Vietbuild booth design trend 2023 – Towards green design to protect the environment